24 Hour Locksmith Dalkeith Perth: affordable, reliable & fast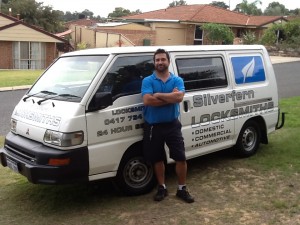 Are you in need for a reliabe locksmith service in Dalkeith?
Silverfern Locksmiths is a well-known locksmith service provider that offers 24 Hour Mobile Locksmith Services.
We provide quality and affordable Residential, Commercial and Automotive locksmith services.
Contact us today at these numbers —
0417 734 773
and we are very happy to help you with your car, home and commercial issues.
Our Emergency Dalkeith Locksmiths services include:
Are you in need of an emergency locksmithing service in Dalkeith? We got you covered 24 hours day! All locksmiths at Silverfern are all professionals, skilled, uniformed, and carry all the most appropriate tools to answer all your locksmithing needs. You can also call us if you need restricted key system and/or master key system.
Our Auto Locksmiths services in Dalkeith include:
Are you looking for an emergency locksmithing service for your car key/lock problems? Contact us and we will send you a highly trained locksmith technician day or night 24 hours a day, 7 days a week and 365 days a year. You will realise why we are the best car locksmith company in Dalkeith and the whole of Perth.
Dalkeith Commercial Locksmithing services include:
Our professional team in Silverfern know that schools & universities, office buildings, shops, retirement villages, police stations and other commercial establishments in Armadale need high level of security. With Silverfern, you can get nothing but the best commercial locksmithing service you need.
Safe Supply & Installation in Dalkeith includes:
In Dalkeith, we are the best locksmith company to call. At Silverfern, we are dedicated to offering a variety of effective security to your home or business. Silverfern can fix safes that are not opening, or you have forgotten the entry code, whether it is a gun safe, data storage safe, cash deposit safe or any type of safe.
Just dial our numbers and we will instantly send our qualified locksmiths to your place. We will find solution whatever type of problem you have as qucikly as possible.
If we can't help you we will help you to find someone who can!
We at
Silverfen Locksmiths
, our goal is to maintain our standing as Perth's best locksmith service provider.