Currambine Locksmiths WA | Mobile Locksmith Specialists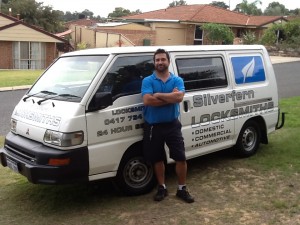 Worried about your home, car or office security? Do you have problematic locks?
Don't worry! Silverfern Locksmiths can give you with the best mobile Locksmiths services anytime of the day!
We are a group of experts who specialise in Domestic, Commercial and Car Locksmith.
Call 0417 734 773 today and experience the most reliable, effective and most affordable locksmith company in Currambine!
Our Mobile Currambine Locksmiths services include:
At Silverfern Locksmiths, we understand the need for prompt and efficient services when one needs emergency locksmith services. That is why we provide quick response to all lockout problems, break ins and other lock & key issues. We operate 24 hours a day, 7 days a week, 365 days a year.
Our Car Locksmiths services in Currambine include:
If you were to lose your keys to your car/motorbike/van, or if for example a vehicle you purchased only had one set of keys for some reason, then Silverfern Auto Locksmiths will be your best option. We offer fast and damage-free locksmithing solutions for car lockouts whenever and wherever you are around Currambine.
Currambine Commercial Locksmithing services include:
We at Silverfern Locksmiths offer a large range of commercial services that cover everything from security audits and reports through to lock installation, upgrade and repair services, key cutting and the installation of keyless entry systems.
Safe Supply & Installation in Currambine includes:
Silverfern is the home of Perth's best security safes and vaults. The products that we sell in our Currambine area safes store have some of the highest burglary rated safe scores available. In addition to supplying, we also provide installation, repair and upgrade of security safes.
Just call us at Silverfen Locksmiths and we are very much willing to to provide you with a quick quote over the phone prior to starting the work.
If we can't help you we will help you to find someone who can!