Emergency Alfredcove Locksmith WA: Excellent 24/7 Service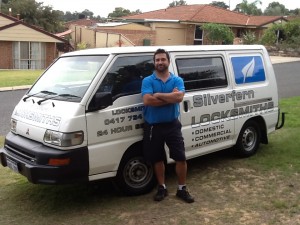 Are you looking for a licensed locksmith in Alfredcove?
Silverfern Locksmiths is a reputable locksmith company that offers 24 Hour Mobile Locksmith Services.
We provide quality and affordable Residential, Commercial and Automotive locksmith services.
Contact us today at these numbers — 0417 734 773 and we are very happy to help you with your car, home and commercial issues.
Our Mobile Alfredcove Locksmiths services include:
Silverfern Locksmiths is a company composed of reliable and dedicated locksmith who specialise in repairing, replacing and upgrading locks of your home or garage. We provide emergency locksmith services whenever and wherever you are in Alfredcove. We also offer key duplication, restricted key system and master key system services.
Our Auto Locksmiths services in Alfredcove include:
Silverfern's team is specifically trained for car security and specialises in new technologies that will prevent auto theft. We are offering a reliable and dependable emergency security repair for all types of motor vehicles. So if you are looking for the best security for cars and other motor vehicles in Alfredcove that can be brought to your location at anytime, call us!
Alfredcove Commercial Locksmithing services include:
No job is too big or too small for us: fixing a broken lock or installing a high security system. Our highly-trained specialists have years of experience and carry in stock a variety of products from different manufacturers. This gives us the ability to find the appropriate solution that would meet your needs and budget.
Safe Supply & Installation in Alfredcove includes:
Silverfern offers the best repair and maintenance services for safes here in Alfredcove and other surrounding suburbs near Perth. We also supply fire-proof and biometric safes as well as safe installation and repair services for those who are unable to open or lock their safe. Prevent from becoming a victim of security breach! Let us help you.
So grab your phone and call us today to get the best locksmith service in town…
If we can't help you we will help you to find someone who can!