Locksmith Avely: Fast & Affordable Mobile Locksmith Services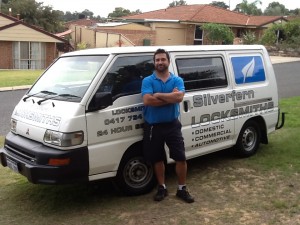 Are you looking for an emergency locksmith service in Aveley?
We at Silverfern Locksmiths offer Locksmith Services to business and homeowners of Avely 24 hours a day.
Our locksmith services range from Residential, Commercial to Automotive locksmith at a very affordable price.
Call us at 0417 734 77 and our representatives will talk to you regarding your claims.
Our Mobile Avely Locksmiths services include:
Silverfern Locksmiths is a team of experienced, skilled, and polite mobile locksmiths who provide quality repairs and emergency lock services as well as emergency opening / repairs, installation and preventative security solutions to put your mind at rest. We have been in this industry for years so you can rest assured that we'll give you nothing but the best service you deserve.
Our Automotive Locksmiths services in Avely include:
Have you just locked yourself out of your car? Car lockouts are truly a terrifying experience especially if it happens at an unexpected time and place. Fortunately, Silverfern Car Locksmiths are always available to help you. We have all the necessary equipment and skills to reprogram the new key so that it can access your car's door and at the same time work with your vehicle's immobiliser.
Avely Commercial Locksmithing services include:
Silverfern Locksmith Company specialises in providing after break in solutions whether to your office, shop, restaurant, factory, warehouse, etc. We can provide a full security survey for business advising on all doors, windows and perimeter security, from proper locking systems to appropriate fencing. Once the survey is completed, we will offer to you our list of locksmith services which can help you boost your overall security.
Safe Supply & Installation in Avely includes:
Is your safe's lock sticking or not closing? Need to replace a damaged or broken lock? Don't worry as Silverfern Locksmiths can give you the solution you need. Whatever you need to ensure your valuables are secure inside your safe, we'll provide you with the best safe repair or lock upgrade you need. We can also supply you with a wide variety of safes ranging from analogue, digital to biometric.
Call us now and we will send you our qualified locksmiths to provide you with quality, timeliness and affordability in our service.
If we can't help you we will help you to find someone who can!
Silverfen Locksmiths Perth
is more than just a gropu of locksmiths as we ensure that the service we give our customers is outstanding.