Locksmiths Bertham Perth | 24Hour Professionals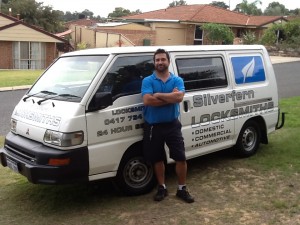 Are you in a need for an emergency locksmith service in Bertham? Call us!
We at Silverfern Locksmiths offer 24 Hour Mobile Locksmith Services for businesses and homes.
Our locksmith jobs range from Residential, Commercial and Automotive locksmith services at a very affordable price.
Call us at 0417 734 77 and our representatives will talk to you regarding your claims.
Our Mobile Bertham Locksmiths services include:
There are many locksmiths providing emergency locksmith services in Bertham and other suburbs near Perth. However, not all companies can give you all the things that you need. With Silverfern Locksmiths, you can get reliable 24 hour locksmithing services. During lockouts, we can also provide lock picking solutions.
Our Automotive Locksmiths services in Bertham include:
Silverfern Locksmiths offer a wide range of car locksmith services hence you can be sure that you will never come to us and leave disappointed after failing to get the services that you need. At Silverfern, we also work with transponder keys, unlike most locksmith companies don't offer.
Bertham Commercial Locksmithing services include:
Finding a good commercial locksmithing service in Bertham who you can rely on to always be there when you need it, is not an easy task. Luckily, your search has come to an end here. Silverfern Locksmiths are the best when it comes to providing high level of security to schools, universities, factory buildings, office buildings, retirement villages, hospitals and industrial buildings.
Safe Supply & Installation in Bertham includes:
Silverfern Locksmiths provide safe supply and installation whether you need a safe for your home or office, a safe to store pharmaceutical drugs, guns, money, or any valuable. We also supply and install biometric and fire-resistant safes.
Customer satisfaction is our main priority. Call us now and we will do the necessary solutions to your problems.
If we can't help you we will help you to find someone who can!