Middle Swan Locksmith – 24/7 Mobile Locksmiths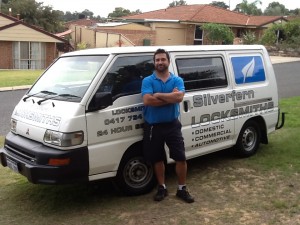 Searching for the best solution for you lock and key problems in Middle Swan?
Silverfern Locksmiths can provide you with the best 24 Hour Mobile Locksmith services!
We are a team of professionals who specialise in Domestic, Commercial and Car Locksmith.
Call 0417 734 773 now to avail our fast and reliable locksmith service.
Our Mobile Middle Swan Locksmiths services
Silverfern Mobile Locksmith in Middle Swan provides total solutions for commercial building locksmith service, residential service and automotive service. At Silverfern, we feature affordable rates with a fast response time. Help is merely a phone call away! We are available 24 hours a day, 7 days a week with no holidays!
Our Car Locksmiths services in Middle Swan
Don't panic when your car door clicks shut and you realise your keys are resting on the driver's seat. Call us for prompt, 24-hour emergency service. At Silverfern, we are on the road most of the time and are closer to you than you might think! We also perform key duplication, door and ignition lock repair and other automotive lock installation and repair.
Middle Swan Commercial Locksmithing services
Protecting your business is probably one of the hardest challenges you can face. In fact, protecting a commercial place is a lot more difficult than protecting a home or a government institution since businesses are more prone to theft and security breach. Hence, you need to call us and let our commercial locksmithing specialists help you protect your business.
Safe Supply & Installation in Middle Swan
Silverfern Locksmith supplies and installs durable and reliable safes. In order to help you deter external theft, reduce cash shrinkage, increase cash flow and protect your crucial assets, our product line includes some of the finest cash management safes, commercial safes and residential safes in the industry.
Just give us a call and we will find ways so that we can help you improve your overall security.
If we can't help you we will help you to find someone who can!
Silverfen Locksmiths
is a team of highly skilled and experienced professionals dedicated to make the job done with quality and affordability.