24/7 Karrinyup Locksmith: Professional & Affordable Service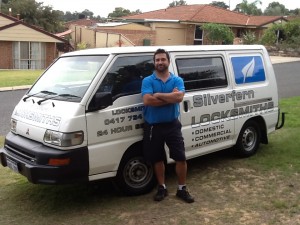 The best Locksmith company in Karrinyup is here!
Luckily, Silverfern Locksmiths is available to give you of 24-Hour Mobile Locksmith services.
Silverfern Locksmiths are among the top names in terms of providing quality Residential, Commercial or Automotive Locksmith services.
So if you're looking for the best locksmith service provider, call 0417 734 773 now…
Silverfern Emergency Karrinyup Locksmiths services
We offer fast, affordable and effective locksmith services 24 hours a day, 7 days a week. Our call centre is always available to take your calls and our technicians can be at your location anywhere in or around Karrinyup within few minutes. You can also contact us if you need Restricted Key Systems and Master Key System.
Silverfern Auto Locksmiths services in Karrinyup
In the unfortunate event like lockouts, broken keys, or sticking door lock, Silverfern Locksmith can re-key or change all of your locks, rendering the old key useless, fix broken locks, damage to doors or locks caused by attempted burglary or your key not opening your lock. Our locksmiths can also make car key copies, changing of lock barrels and fixing or replacing door and ignition locks.
Karrinyup Commercial Locksmithing services by Silverfern
Silverfern Locksmith is always available if you need master key system or access control to prevent unauthorised persons. We can custom design security solutions to meet your needs. With Silvern Locksmith, you can rest assured that your company's sensitive documents, staff valuables and other important business assets are safe and secured by installing excellent quality security locks.
Safe Supply & Installation in Karrinyup
Keep your personal and business assets safe and secure with Silverfern Locksmiths, the most trusted locksmithing service provider in Karrinyup and Perth, Western Australia. We supply and install various brands and models of safes. We do not only repair broken safes, but we also supply different brands and models of safes.
Pick your phone up and call us today. You can talk to our representatives and we will give you the solution that you need.
If we can't help you we will help you to find someone who can!
Here at Silverfen Locksmiths
, we want to remain as the most reputable service provider that provides licensed locksmiths in very affordable price.