Unlocking Vehicles – Automotive Locksmiths Perth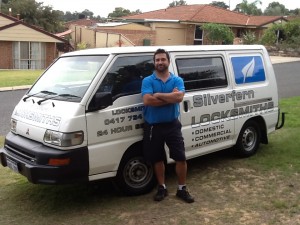 Here at Silverfern Locksmiths we can unlock almost any car on the market. As with transponder keys there have been challenging modifications to vehicle locking systems although not quite as dramatic.
Most vehicles have basic locking systems and don't deadlock which means we can open them fast and without damage using specialist locksmith tools via what we call the "through the door" method to manipulate the lock/unlock button directly which usually takes as little as 2-3 minutes.
Most new cars and high end luxury model vehicles have complex locking systems and/or deadlock, which means they must be opened with the remote, or the key, or performing the same action that the key would normally perform which means "picking" the lock. We specialise in opening these vehicles efficiently and safely using the latest Lishi automotive picking tools and technology without causing any damage to the car whatsoever.
If, for whatever reason, we cannot open your vehicle (which is rare) there is no charge at all no matter how long we are there. That's our guarantee.
Some of the vehicles included are some late model Ford (Focus), Holden Commodore, BMW, Hyundai, Audi, Volkswagen & Mercedes. Again, if you're unsure just call and we can let you know, if you can provide us with the make, model and year.
We are also available after hours or on the weekend and public holidays. Just give our experienced Automotive Locksmiths a call, we're here to help.
Call 0417 734 773
!