24/7 Locksmith Butler WA | Silverfern Emergency Services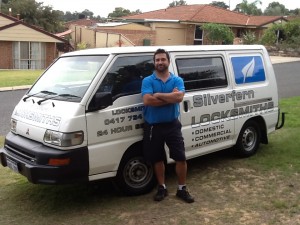 The best locksmith service provider in Butler is here!
Silverfen Locksmiths is the best locksmith company in Perth, Western Australia. We offer high level of Door-to-Door Locksmith Services available 24 Hours a day.
Silverfern Locksmiths offer quality and affordable Residential, Commercial and Automotive locksmith services.
Call us now and we will handle all your car, home and commercial problems as quickly as possible.
Silverfern Emergency Butler Locksmiths services include:
At Silverfern, we install all kinds of lock, repair, key services and more. Our team of specialists is always available anytime of the day so if you are experiencing in a lock or key situation, you can call us and within a short period of time, we'll be there at your place to help. We specialise in providing professional mobile locksmithing services in the area of Butler.
Silverfern Auto Locksmiths services in Butler include:
When it comes to providing emergency and non-emergency car locksmithing services, Silverfern is the most trusted name. There are a lot of car locksmith companies that market their brand online claim to have qualified individuals working for them but how can you really be sure? We have years of experience in this industry and we have earned the reputation as the best car locksmithing company in town.
Silverfern Butler Commercial Locksmithing services include:
Silverfern can supply and provide repair servicing to safes of any make or model. In addition to repairing broken safes, we also supply different brands and models of safes. We can provide and install a wide variety of home and commercial safes ranging from jewellery, gun safes, deposit safes and document and data protection safes to fire proof and sentry.
Silverfern Safe Supply & Installation in Butler includes:
We are Butler's biggest safe supplier and service-provider of the largest selection of workplace safety products with no compromise on quality. So whether you need a safe for your home or business, you can count on us…If you need a reliable safe or safe servicing, look no further than Silverfern Locksmith!
Just give us a call and we will do our best to give you the best solution to your lock and key problems.
If we can't help you we will help you to find someone who can!