Auto Locksmith East Perth WA (Lock & Key Experts)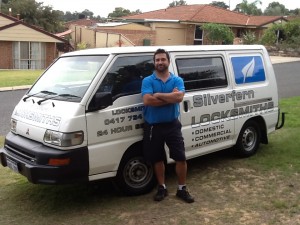 There is no worse feeling than getting locked out of your own home or car at an unexpected time of the day.
Silverfern Locksmiths is a reputable locksmith company that offers 24 Hour Mobile Locksmith Services.
We provide quality and affordable Residential, Commercial and Automotive locksmith services.
Call us now at these numbers —
0417 734 773
and we are very glad to help you with your car, home and commercial issues.
Silverfern Mobile East Perth Locksmiths services
Silverfern provides precision security measures that protect the residents and property within your area. We are a full service locksmith and security solution company. We For years now we have been the company our customers always know they can trust to be there when they need any type of locksmith service.
Silverfern Car Locksmiths services in East Perth
Be it a home lockout situation, a key stuck in the trunk of your car or a broken gate or security lock at your industrial plant our locksmiths will be there for you anywhere. Our expert service team is always on the go anytime of the day so if you are experiencing in a lock or key situation, you can call us and within a short period of time, we'll be there at your place to help.
Silverfern East Perth Commercial Locksmithing services
Silverfern can provide a comprehensive security survey for business advising on all doors, windows and perimeter security, from proper locking systems to appropriate fencing. Our team of specialists have the knowledge and experience to recommend and install the proper systems to secure your premise.
Silverfern Safe Supply & Installation in East Perth
At Silverfern, we supply a various brands and models of safes for home and office use in various sizes. We have drug & pharmacy safes, gun safes, jewellery safe, document & data protection safe, deposit safes, as well as fire resistant safes. We also offer repair services for broken safes.
Just give us a call and we will instantly send our qualified locksmiths to your place to find solution whatever type of problem you have.
If we can't help you we will help you to find someone who can!