Auto Locksmith Noranda | Fast Response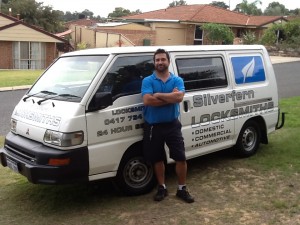 The best locksmith service provider in Noranda is here!
We provide Mobile Locksmith Services available 24 Hours a day.
Silverfern Locksmiths offer quality and affordable Residential, Commercial and Automotive locksmith services to the entire area of Noranda.
Call us now and we will handle all your car, home and commercial problems as quickly as possible.
Our Mobile Noranda Locksmiths services include:
If you need a mobile locksmithing service in Noranda, Silverfern Locksmiths have the tool and skills to solve the situation and avert the crisis at hand no matter what the emergency lock smith situation is. Our locksmiths are certified and well-known for their fast and reliable emergency locksmith services that are always available 24 hours a day!
Our Auto Locksmiths services in Noranda include:
Silverfern Car Locksmith can give you the solution you need whether you need someone who will help you when you are locked out of your car or home, or you have broken lock. At Silverfern, we specialise in transponder keys, which most locksmith companies in Perth won't be able to help you with.
Noranda Commercial Locksmithing services include:
We tackle all repairs, and security solutions for businesses, institutional buildings, office buildings, condominiums, hotels and restaurants of all sizes with the proper lock system. We make sure that your business' sensitive documents, staff valuables and other important business assets are safe and secured by installing outstanding quality security locks.
Safe Supply & Installation in Noranda includes:
We have been servicing homes and business in Noranda and surrounding suburbs of Perth for many years. We offer full locksmithing service, bonded locksmith company providing service and installation of a wide array of brands and models of security hardware to meet the requirements of corporations, small businesses and homeowners.
Our locksmiths offer the most reliable and fastest solutions to our customers. Call us now and we will do the necessary solutions to your problems.
If we can't help you we will help you to find someone who can!