Emergency Locksmith Applecross Perth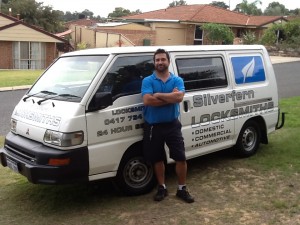 Are you experiencing broken locks and other key problems in Applecross?
Don't worry! Silverfern Locksmiths can give you with the best Mobile Locksmiths services anytime of the day!
We are a group of professionals who specialise in Domestic, Commercial and Car Locksmith services.
You can dial 0417 734 773 today to get the most trusted and most affordable locksmith service.
Our Mobile Applecross Locksmiths services include:
When you need a mobile locksmith service-provider in Applecross, you can depend on Silverfern Locksmith. We offer prompt and affordable locksmith services for car, home and business owners around the area. We install and repair all kinds of locks, provide key services and more! We are on the road 24 Hours a day so you can call us anytime whenever you need us.
Our Automotive Locksmiths services in Applecross include:
Silverfern Locksmith specialises in automotive locksmith servicing. We understand that getting locked out of your car while your keys are left inside of it is a daunting experience, so we make sure to provide our Applecross clients with prompt service. We also offer transponder key servicing which most locksmith companies in Applecross can't provide you with.
Applecross Commercial Locksmithing services include:
You can depend on Silverfern Commercial Locksmiths to help you improve your commercial premise's overall security. We specialise in installation and repair of locks and other security devices that help deter burglars away. We also have the right tools and know the right techniques on how to prevent employee theft and security breach.
Safe Supply & Installation in Applecross includes:
For security safes in Applecross, nothing is better than Silverfern Locksmith. At Silverfern, we supply and repair all kinds of safes – all our safes are suitable for protecting jewellery, important documents, guns, pharmaceutical drugs and cash in both residential and commercial properties.
All you need to do is to pick up your phone and call us to get the best solution to your lock and key problems.
If we can't help you we will help you to find someone who can!