Emergency Locksmith East Victoria Park Perth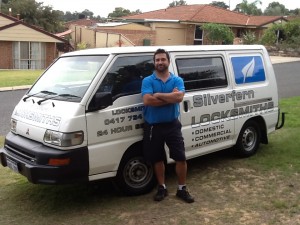 If you're looking for a reliable locksmith company in East Victoria Park?
Silverfern Locksmiths offer 24 Hour Mobile Locksmith Services with no holidays or Sundays.
We provide quality and affordable Residential, Commercial and Automotive locksmith services.
Contact us today at these numbers — 0417 734 773 and we are very happy to help you with your car, home and commercial issues.
Our Mobile East Victoria Park Locksmiths services include:
Silverfern Locksmith is an experienced, licensed and bonded locksmith company offering emergency services to the area of East Victoria Parl. All our locksmiths are highly experienced in opening cars, businesses and homes, takes your emergency seriously. We are ready to help to your urgent lock and security needs. When you call us, you have our full commitment.
Our Automotive Locksmiths services in East Victoria Park include:
Are you locked out of your car somewhere in East Victoria Park? If you answered yes, then you just found the right one to call. We have professional car locksmithing technicians who can provide you with top quality auto locksmith services to help get you back in your car instead of being stranded.
East Victoria Park Commercial Locksmithing services include:
Silverfern connects our experience and skills with your knowledge of the way your business operates in order to conduct a throughout assessment of the threats you need to guard against. Once the survey is completed, we will offer to you our list of locksmith services which can help you boost your overall security. Call us now!
Safe Supply & Installation in East Victoria Park includes:
Important items such as personal wealth and valued possessions should be adequately protected because in most all cases hard won and not easily replaced. We supply and install Home Safes, Office Safes, Drug & Pharmacy Safes, Jewellery Safes, Document & Data Protection, Gun Safes and Deposit Safes.
Call us today and in no less than an hour, we will send our locksmiths to your place. We will find solution whatever type of problem you have as qucikly as possible.
If we can't help you we will help you to find someone who can!