Emergency Locksmith Koondoola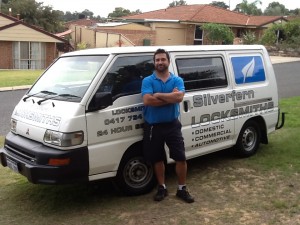 Are you locked out of your car somewhere in the area of Koondoola?
Silverfern Locksmiths is here to serve you! We offer 24 Hour Mobile Locksmith Services at a very affordable price.
We specialise in Residential, Commercial, Car and other locksmith repair and installation jobs.
Call 0417 734 77 today to avail a reliable, fast and affordable locksmith service for you.
Our Mobile Koondoola Locksmiths services include:
Even the most careful person can still get locked out of their home, office or car. With just a single call, our locksmiths will be on our way immediately and arrive usually within 20 to 30 minutes within the Koondoola and surrounding area. Silverfern Locksmith offers round the clock locksmith services to the residents, car and business owners.
Our Auto Locksmiths services in Koondoola include:
Silverfern Locksmith provides a high-quality vehicle and car locksmith service in Koondoola and other suburbs around Perth. We can help you if you have locked your keys in the car, locked your keys in the trunk, or if you have had an automotive lock out.
Koondoola Commercial Locksmithing services include:
As an experienced commercial locksmith company we will provide you with a plan to ensure the security of your business is maximised. Silverfern Locksmiths are the best when it comes to providing high level of security to schools, universities, factory buildings, office buildings, retirement villages, hospitals and industrial buildings.
Safe Supply & Installation in Koondoola includes:
Is your safe getting hard to open? Sometimes it even takes multiple tries to open! It's time to have one of our technicians service it for you. We supply and install Home Safes, Office Safes, Drug & Pharmacy Safes, Jewellery Safes, Document & Data Protection, Gun Safes and Deposit Safes.
Give us a call and we will instantly send our qualified locksmiths to your place. We will find solution whatever type of problem you have.
If we can't help you we will help you to find someone who can!