Emergency Locksmiths Bull Creek: Quick & Affordable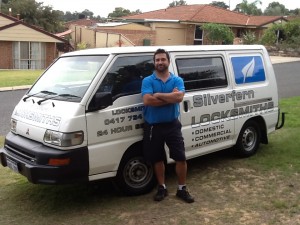 Do you have problems with your home, business or car security?
Silverfern Locksmiths is a 24 Hour Mobile Locksmith Services provider in Bull Creek.
We specialise in Residential, Commercial, Automotive and other locksmith repair and installation services.
Call us at 0417 734 773 and avail a reliable, quick and affordable locksmith service for you.
Our Mobile Bull Creek Locksmiths services include:
Locked out and need a 24 hour emergency locksmith? Need your locks replaced? For lockouts, break-ins, need for lock picking or any kind of lock or key service that requires expert locksmith skill, Silverfern Locksmith is here to help you.
Our Automotive Locksmiths services in Bull Creek include:
Most manufacturers have now introduced transponder systems to their bikes in order to prevent theft of them. However, only a few locksmith companies in Perth work with this type of key. At Silverfern, we do not only specialise in car fixing door and ignition locks and keys, but we also specialise in transponder keys.
Bull Creek Commercial Locksmithing services include:
Silverfern Commercial Locksmiths have been servicing commercial properties in Bull Creek for many years and have built a reputation for prompt, reliable, affordable and efficient lock and key services. So if you want to increase the security of your commercial premise, let us help you achieve that.
Safe Supply & Installation in Bull Creek includes:
We can specify, supply and install a range of safes including jewellery safe, gun safe and deposit safe, document and data protection safe and other options that protect your valuables from theft, flood and fire.
With us, waiting is no longer your choice. Call us now and we will be there at your place as quickly as possible.
If we can't help you we will help you to find someone who can!