Emergency Neerabup Locksmith Perth: Silverfern Locksmith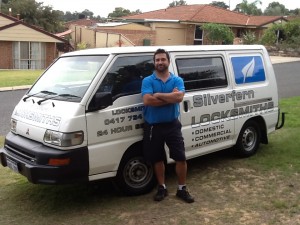 Get the best locksmith service in Neerabup now!
Silverfern Locksmiths is offering the best Locksmiths services anywhere and anytime of the day!
We are a team of highly-trained experts who specialise in Domestic, Commercial and Car Locksmith services.
You can dial 0417 734 773 today to get the most trusted and most affordable locksmith service.
Mobile Neerabup Locksmiths services by Silverfern:
Silverfern is a team of licensed locksmiths who install, repair and upgrade any type of lock, provide rekey services, install garage security locks and bolts, as well as restricted and master key systems. Once you call to get in touch with us we can ensure you will soon be getting back to your daytime or night time activities in no time at all, whatever your emergency is.
Automotive Locksmiths services in Neerabup by Silverfern:
Need an emergency locksmithing service for your car key/lock problems? Call us and we will send you a highly trained locksmith technician day or night 24 hours a day, 7 days a week and 365 days a year. You will realise why we are the best car locksmith company in Neerabup and the whole of Perth.
Silverfern Neerabup Commercial Locksmithing services:
At Silverfern, we provide partnership approach to business security to all business buildings based on professionalism, training and security specialisation. With us, you can get effective safe supply and installation services ranging from jewellery, gun safes, deposit safes and document and data protection safes to fire proof and sentry.
Silverfern Safe Supply & Installation in Neerabup:
Silverfern can provide you with safe lock replacements and upgrades specific to your particular model and requirements. Our expert team can install or even do repairs any type of safe. We are also a reputable supplier of locking systems for safes.
Just give us a call and we will find solutions to improve your overall security.
If we can't help you we will help you to find someone who can!