Emergency Wilson Locksmiths: Available 24/7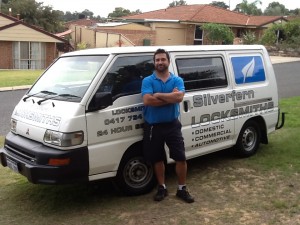 If you're leaving in the area of Wilson and are experiencing locksmith problem, we are the best people to call.
Silverfern Locksmiths are equipped to handle any type of lock and key issue as we are offering Mobile Locksmith Services available 24/7.
We offer Residential, Commercial and Automotive locksmith services in very affordable price.
You may dial 0417 734 773 and we will send you qualified locksmith experts as quickly as 30 minutes.
Our 24/7 Wilson Locksmiths services include:
Whether you're replacing the locks on your home or office, or you need immediate help with an automotive lock-out, Silverfern's trained emergency locksmiths standing by to provide superior service and outstanding workmanship to get the job done right, right away.
Our Automotive Locksmiths services in Wilson include:
Silverfern Car Locksmiths are committed to provide you with the best locksmith service whether you are locked out or need you lock change, lost the keys to your car or any kind of automotive locksmithing situation you might encounter. We work with all car makes and models: Holden, Toyota, Nissan, Ford, Hyundai, BMW, Audi, Mercedes, etc…
Wilson Commercial Locksmithing services include:
For the latest in workplace security solutions, Silverfern Commercial Locksmithing Services offer state-of-the-art access control systems and/or master key systems for your office or place of business in Wilson and other suburbs around Perth. We also offer car door and ignition lock repair services, as well as transponder keys.
Safe Supply & Installation in Wilson includes:
Are you looking for a reliable security safe to store your cash, jewellery, gun, files, documents, or any other home or business valuable? Silverfern Locksmith safe consultants can assist you in selecting a safe to best suit your needs. Whether your security needs are simple or complex, we are ready to be of service to you.
Our company only offers the most reliable and fastest solutions to our customers. Call us now and we will do the necessary solutions to your problems.
If we can't help you we will help you to find someone who can!