Glen Forrest Locksmiths – Professional 24Hour Locksmith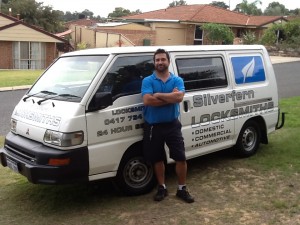 Searching for the best solution for you lock and key problems in Glen Forrest?
Silverfern Locksmiths can provide you with the best 24 Hour Mobile Locksmith services!
We are a team of professionals who specialise in Domestic, Commercial and Car Locksmith.
Call 0417 734 773 now to avail our fast and reliable locksmith service.
Our Mobile Glen Forrest Locksmiths services include:
Silverfern Mobile Locksmiths are the best when it comes to providing 24/7 emergency locksmithing services. We guarantee that all emergency locksmith services will be attended to within an hour of receiving an emergency call right across Glen Forrest and other suburbs in Perth. From installing, repairing and upgrading all types of locks, to rekeying, key duplication and other key services, we got it all for you!
Our Automotive Locksmiths services in Glen Forrest include:
If you have lost your car keys, misplaced them, or someone had stolen them, will be able to not only ensure you have an extra set created, but also importantly ensure that only the keys that are in your possession can be used. We can also work with transponder keys (most others won't be able to help you with Transponder Keys!)
Glen Forrest Commercial Locksmithing services include:
When it comes to commercial and business security nobody takes better care of your business than Silverfern Locksmiths. We offer locksmithing services to schools, universities, offices, factory buildings, hospitals, police stations, retirement villages and industrial buildings. We also offer key management and master key systems for landlords and managers.
Safe Supply & Installation in Glen Forrest includes:
In Glen Forrest and Perth, there are so many safe suppliers and installation services. However, there is only one Silverfern Locksmiths. We supply and install Home Safes, Office Safes, Drug & Pharmacy Safes, Jewellery Safes, Document & Data Protection, Gun Safes and Deposit Safes.
Call us today and we will send you our most qualified locksmiths in a very short time.
If we can't help you we will help you to find someone who can!