Haynes Locksmiths | Affordable & Reliable 24Hour Locksmith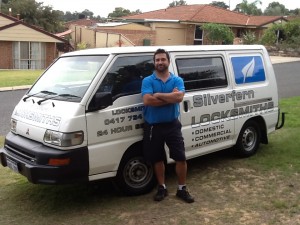 Are you looking for a good locksmith company in Haynes?
Luckily, Silverfern Locksmiths is available to help you. They can give you of 24-Hour Mobile Locksmith services.
Silverfern Locksmiths are among the top names in terms of providing quality Residential, Commercial or Automotive Locksmith services.
So if you're looking for the best locksmith service provider, call 0417 734 773 now…
Our Mobile Haynes Locksmiths services include:
Silverfern Locksmiths is the most trusted locksmith company in Haynes. We can help you with anything from simple lock fitting and emergency door openings to the installation of complete door entry systems, and security garage door locks and bolts. Our locksmiths also specialise in restricted and master key systems.
Our Automotive Locksmiths services in Haynes include:
If you have lost your car key, locked your key inside your car, or have your car key stolen, then you need to call Silverfern Car Locksmith Experts. We also help people who have keys that have broken inside its lock as we can fix broken locks no matter what the cause is, regardless of the brand of your car. Silverfern also specialises in transponder keys which others won't be able to help you with.
Haynes Commercial Locksmithing services include:
When you lock up your office, shop, factory building, or warehouse, you need to make sure and feel confident that the building is totally secure. With Silverfern Commercial Locksmiths, you don't have to worry about your sensitive documents and equipment inside your business building. We offer professional locksmithing services and supply superb security systems to help you obtain maximum security.
Safe Supply & Installation in Haynes includes:
Keep your personal and business assets safe and secure with Silverfern Locksmiths, the most trusted safe supplier and installer in Haynes and other suburbs of Perth. We ensure these are safely and reliably protected with strong and durable security safes from the most trusted brands in Australian market. We also offer repair and maintenance services of safes.
Just give us a call and we will find solutions to improve your overall security.
If we can't help you we will help you to find someone who can!