Lathlain Locksmith | 24Hour Mobile Services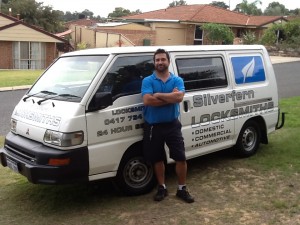 Are you searching for a reliable local locksmith in Lathlain?
Silverfern Locksmiths is a reputable locksmith company that offers Locksmith Services available 24 Hours a day with no holidays.
We offer outstanding and affordable Residential, Commercial and Automotive locksmith services.
Call us now at these numbers — 0417 734 773 and we are very happy to help you with your car, home and business security troubles
Silverfern 24 Hour Lathlain Locksmiths services
All locksmiths at Silverfern are all professionals, skilled, uniformed, and carry all the most appropriate tools to answer all your locksmithing needs. If you need an emergency locksmithing service in Lathlain, we got you covered 24 hours day! You can also contact us if you need restricted key system and/or master key system.
Silverfern Auto Locksmiths services in Lathlain
During the unfortunate event like lockouts, broken keys, or sticking door lock, we can re-key or change all of your locks, rendering the old key useless, fix broken locks, damage to doors or locks caused by attempted burglary or your key not opening your lock. Just make one call to our specialists, and let us take the headache out of the process of getting car locksmith service..
Lathlain Commercial Locksmithing services by Silverfern
Prevent your business from becoming a crime statistic by calling Silverfern Commercial Locksmithing Services for help. We provide outstanding security solutions for both small and big businesses. We offer comprehensive commercial locksmith services from key to all types of locks so you can always get the help you need.
Silverfern's Safe Supply & Installation in Lathlain
At Silverfern, we offer a wide range of safes for home and office use in various sizes. We also offer fitting, repair and upgrade of security safes. If you need drug & pharmacy safes, gun safes, jewellery safe, document & data protection safe, deposit safes, as well as fire resistant safes, we got it here for you!
Call us and we are very happy to provide you with a quick quote over the phone prior to starting the work.
If we can't help you we will help you to find someone who can!