Locksmith Kinross WA | Emergency Locksmith Service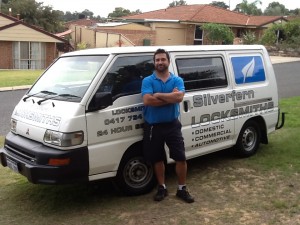 Are you in a need for a locksmith service provider in Kinross?
Silverfern Locksmiths is a team of locksmiths who can give you 24 Hour mobile Locksmith services with no holidays.
We are a team of highly trained professionals specialising in Residential, Commercial and Car security.
You may dial 0417 734 773 and say goodbye to your locksmith problems!
Mobile Kinross Locksmiths services by Silverfern
Silverfern Locksmith provides professional mobile locksmithing services in the area of Kinross. We offer lock installation, lock repair, key services and more. Our professional team is always available day and night. So if you are experiencing in a lock or key situation, you can call us and within a short period of time, we'll be there at your place to help.
Automotive Locksmiths services in Kinross by Silverfern
At Silverfern, all of our locksmiths are up-to-date with the latest technology that is used in the security system these days and hence solving your problem will just be a matter of minutes. So if you need either an emergency or non-emergency automotive locksmithing service, we are the best people to call! Unlike most other locksmith services in Perth, we can help you with transponder keys!
Kinross Commercial Locksmithing services by Silverfern
When you need a professional who can help you repair your broken lock or key in your commercial building, Silverfern Commercial Locksmith can help. We are Kinross' most trusted name. We are a team of security experts who can asses and install the most appropriate locks and locking systems to make any kind of commercial or industrial premise prevent security breach.
Safe Supply & Installation in Kinross by Silverfern
The precious items stored in your safe are likely some of your most important and valuable possessions, which is why the security and durability of your safe is absolutely crucial. At Silverfern, we offer a wide range of safes for home and office use in various sizes, models and brands. We also offer repair services.
Silverferns is well-known in the locksmith industry in terms of providing quality and integrity to their customers. It is our honour to help you and to give you maximum satisfaction.
If we can't help you we will help you to find someone who can!