Locksmith Walliston Perth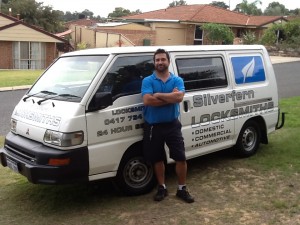 Are you looking for a locksmith service provider in Walliston?
Silverfern Locksmiths are equipped to handle any type of lock and key issue as we are offering Mobile Locksmith Services available 24/7.
We offer Residential, Commercial and Automotive locksmith services in very affordable price.
Call us 0417 734 773 and we will send you qualified locksmith experts as quickly as possible.
Our Mobile Walliston Locksmiths services include:
Lost keys, key snaps or jams will always happen at the worst possible time so let us come to the rescue with a simple phone call. We will get you back into your premises or motor with a minimum of fuss, time or cost. At Silverfern, we install, repair and upgrade any type of lock, provide rekey services, install garage security locks and bolts, as well as restricted and master key systems.
Our Car Locksmiths services in Walliston include:
Silverfern is the best car locksmithing service provider in the Walliston area. We have the latest technology available to open practically every make and model on the road without having to damage the vehicle. Intricate keyless entry systems and transponder keys are our specialty so when that button stops working, we can help.
Walliston Commercial Locksmithing services include:
Silverfern Locksmith offer an extensive lock servicing and assessment service to ensure that your premises and stock are protected 24/7. We can provide a full security survey for business advising on all doors, windows and perimeter security, from proper locking systems to appropriate fencing.
Safe Supply & Installation in Walliston includes:
Valuables such as personal wealth and valued possessions, in most all cases hard won and not easily replaced, should be adequately protected. We supply and install Home Safes, Office Safes, Drug & Pharmacy Safes, Jewellery Safes, Document & Data Protection, Gun Safes and Deposit Safes.
Call us today are happy to provide you with a quick quote over the phone prior to starting the work.
If we can't help you we will help you to find someone who can!