Mobile Lockridge Locksmith Perth (Instant Service)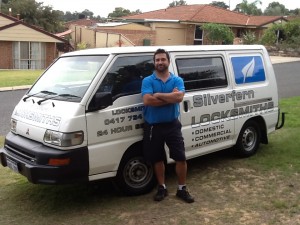 Is youe home or automobile has broken locks and other key problems in Lockridge?
Don't worry! Silverfern Locksmiths can give you with the best Mobile Locksmiths services 24/7/
We are a group of professionals who specialise in Domestic, Commercial and Car Locksmith services.
Call us at 0417 734 773 today to get the most trusted and most affordable locksmith service.
Our Mobile Lockridge Locksmiths services include:
Be it a home lockout situation, a key stuck in the trunk of your car or a broken gate or security lock at your industrial plant our locksmiths will be there for you anywhere. You can depend on Silverfern Emergency service hotline to receive help at our praised minimum response time whether on the road, in your office or at home.
Our Automotive Locksmiths services in Lockridge include:
At Silverfern, we pride ourselves on excellent customer service, immediate response time and our ability to give you fast service at a fair price. All of our locksmiths are trained in the latest technology and who will treat you and your vehicle with the respect and attention you deserve. When you need an automotive locksmith, call us!
Lockridge Commercial Locksmithing services include:
Silverfern Commercial Locksmiths put every piece of knowledge on the line for your satisfaction in knowing that our commercial locksmith has done everything to ensure your property and possessions, and employees are secure. We have years of experience mastering the various in and outs of the commercial property industry.
Safe Supply & Installation in Lockridge includes:
Do you need Home Safes, Office Safes, Drug & Pharmacy Safes, Jewellery Safes, Document & Data Protection, Gun Safes and Deposit Safes? Silverfern got it all for you! We also upgrade your safe to include a keypad entry or bio-metric locking system for a more secure storage device in your home or business.
We only give nothing but the best key and lock services. Call us now and we will do the necessary solutions to your problems.
If we can't help you we will help you to find someone who can!