Mobile Locksmith Duncraig Perth: 24/7 Service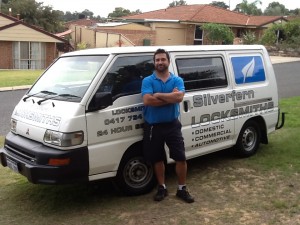 Do you often get locked out of your car or key?
Silverfern Locksmiths can give quality Mobile Locksmith Services available 24 hours a day.
Our locksmiths are highly specialised in working with any type of Residential, Commercial or Car locks and keys problems.
If you currently have a lock or key problem, call
0417 734 773
today and we will be there to help you any time of the day…
Our Mobile Duncraig Locksmiths services
Silverfern Mobile Locksmith Duncraig is your best choice when it comes to choosing an emergency locksmith service-provider. We have a wide variety of equipment, technology, and expertise to meet any safety need you may have for your home, vehicle or business and any sophisticated lock and key system you need help with.
Our Automotive Locksmiths services in Duncraig
We are Duncraig residents' most common choice when they need car locksmithing services including re-key or change all of your locks, rendering the old key useless, fix broken locks, damage to doors or locks caused by attempted burglary or your key not opening your lock or during the unfortunate event like lockouts, broken keys, and sticking door lock.
Duncraig Commercial Locksmithing services
Do you need lock/key repairs or security solutions for your offices, institutional buildings, condominiums, hotels and restaurants of all sizes in Duncraig? At Silverfern, we make sure that your business' important documents, equipment and other important business assets are safe and because of the outstanding quality security locks we install.
Safe Supply & Installation in Duncraig
Finding a reliable security safe where you can store your cash, jewellery, gun, files, documents, or any other home or business valuable is extremely important. At Silverfern, we supply top-notch quality safes as well as comprehensive lock opening and repair services of all kinds of safe at competitive commercial rates.
If you are locked out of your car, building or home, call us and we'll be there in no time. We offer this type of service in the entire area of Duncraig.
If we can't help you we will help you to find someone who can!
The goal of
Silverfen Locksmiths Perth
is to provide customer satisfaction so that we can have a great business relationship with our clients.